This page is to provide information about the Holiday House in Dearborn MI. Please read on!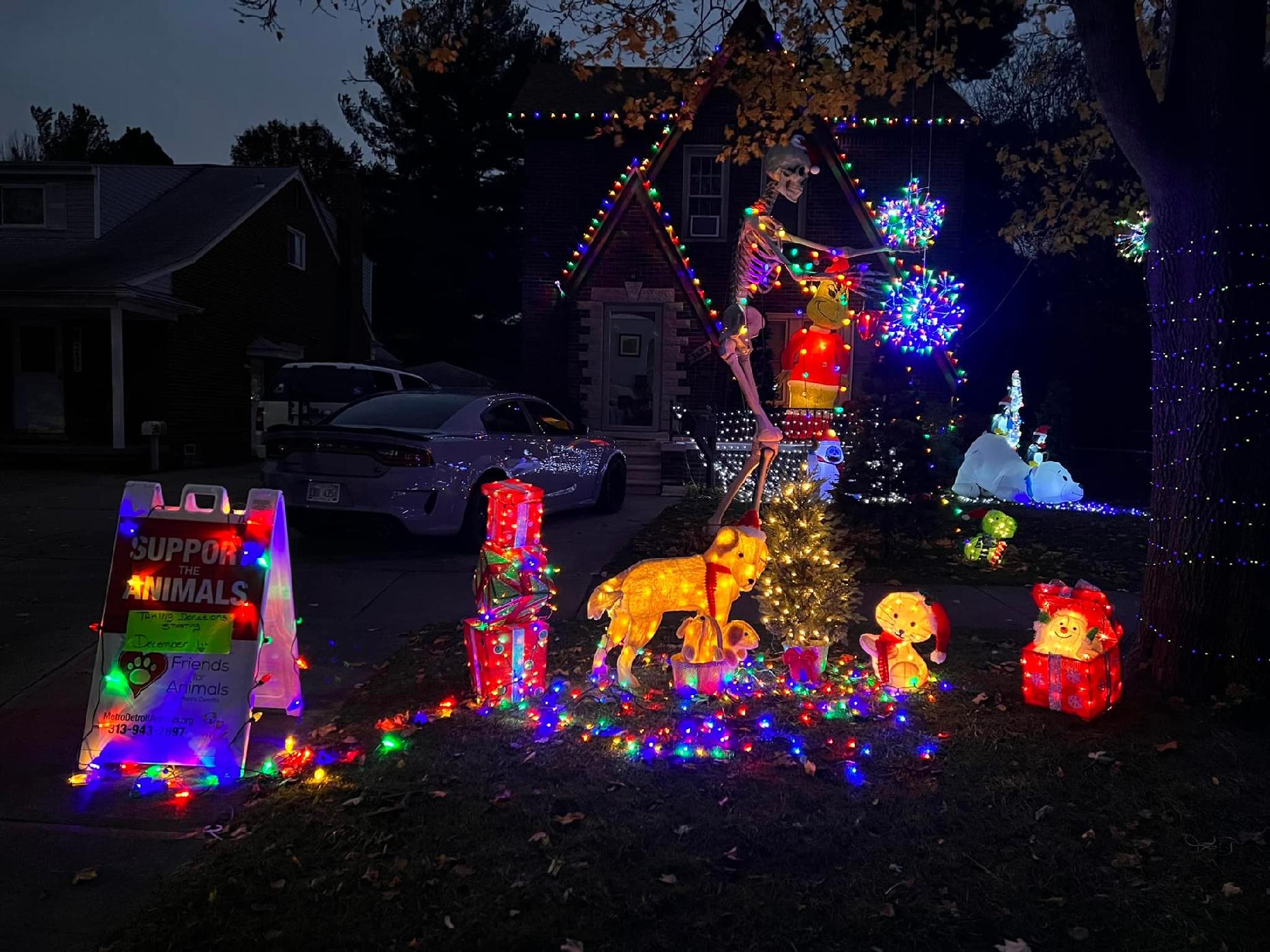 Holiday House for Friends for Animals of Metro Detroit
The Stachurski family are at it again. They are hosting their second fundraiser for 2021 to raise funds for Friends of Animals of Metro Detroit. People are welcome to come view their spectacular decorations and join in the support for the furry residents at FAMD's facilities. Although the attempt will be there to get all the pets home for the holidays, FAMD does their best to ensure they have the comforts of home, the best they can, while the dog and cats are waiting for the family and a home. The house is located at 3421 Grindley Park Street, Dearborn.
Starting Dec 1st they will be taking food and money donations. Chris will also have a SANTA PAWS LIST of items in need at the shelter. A supporter of the event, BIGGBY IN ALLEN PARK (23190 W Outer Dr, Allen Park 48101) is placing a sled and tree for items to be dropped off at also. They have great coffee drinks too!
You can order items at Timbers and Treasures Store: Click here for items to purchase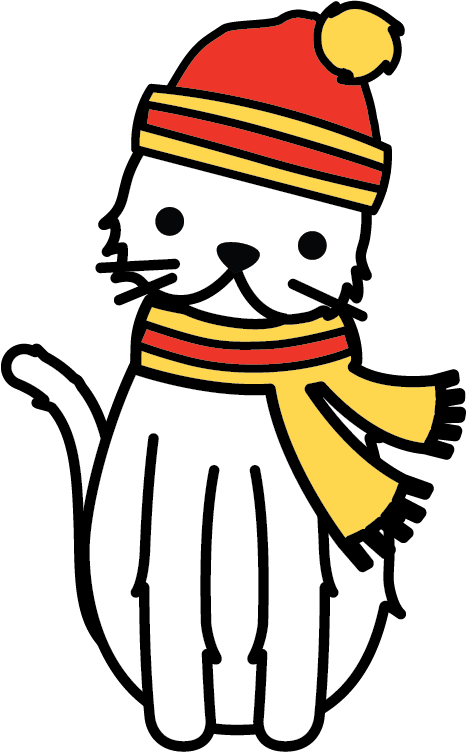 Items can be dropped off at the Holiday House or Biggby Coffee in Allan Park
• Canned/wet dog food • Canned/wet cat food• Kitten food-wet • Kitten food-dry • Pupperoni's, Snausages, Canine Carryout, soft treats • Lick up/squeeze up treats for cats • Fish oil supplements for cats/dogs • Calming Care supplement • Plush dog toys • Kong classic chew toys • Rawhide chews (only made in USA) • Small Pet Carriers (19" 10 pound) • Slow feeder pet bowls
• Spray cheese • Cream cheese- regular and whipped • String cheese • Hot dogs and lunch meats • Canned chicken • Canned tuna • Creamy Peanut Butter (Jif preferred) • Pumpkin puree •
• FRONTLINE Plus Flea and Tick Treatment • PetArmor Plus for Dogs Flea and Tick Prevention (all weights for dogs)
Ever Ready First Aid DYN2141-X10 Isolation Gown with Elastic Wrists, Universal Quantity, Yellow • Brooms/dustpans • 42 gallon garbage bags • Pee pads • Paper Food Boats/Paper Food Tray 3" x 1" • 1/2 lb paper food boats/trays are 5"x3
Or itemscan be order through the FAMD Amazon Wishlist.